Paint by number is for the people who don't know to paint, and for them, it is like their first painting. This is the best chance to learn painting by number. So today let us see some tips which will help to learn and complete your first painting with the ease.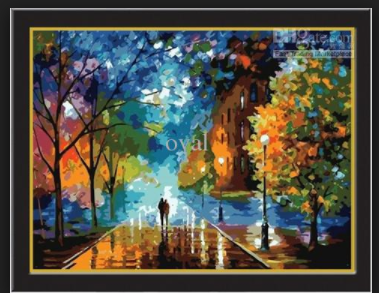 So let's check the tips to
paint by number
–
Keep a magnifying glass in your hand which will help to paint in the small area of the canvas and start to work with bright lit area.
Starts with the small areas and move to the largest areas slowly.
Before the move to the next part to fill with color just make sure to dry it properly. For drying, it takes little time according to the application of color thickness.
When you are going to fill with other color just make sure you washed brush properly. To wash the plaid kits color brush wash with warm water and mild soap it works better compare to other washing things.
Paint by number kits require simple blending, next mix with light color and finally finish with the dark color.
Before mixing all colors just leave some amount of real color it may work in the last if you missed some small part to fill.
To mix the colors nicely and to fill in the tiny part of the canvas, toothpicks work very well and easy to fill also.
Use the color nicely to cover the numbers which are mentioned in the painting but not that much which will show the different part of the painting.
Always start painting from the center with any color and then work it out around the area so a spot will be not left for the color.
When you don't have the use of color just close it and save from drying it.
When you don't have need of painting you can seal it and keep safe.